Randy Cunningham: 9th Grade Ninja
Comment

1
630pages on
this wiki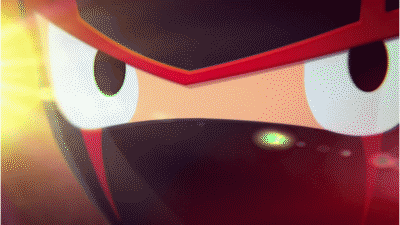 Randy Cunningham: 9th Grade Ninja is an American animated television series, created and executive produced by Jed Elinoff and Scott Thomas. It is produced by Titmouse, Inc., Boulder Media Limited, and Disney Television Animation. The series premiered on September 17, 2012 on Disney XD.
Plot
A town called Norrisville has been protected by a ninja for 800 years. But what the citizens of Norrisville don't know is that a new ninja is selected every four years. Randy Cunningham, ninth grade teenager, is the next ninja. Now, with the help of his best friend Howard, Randy must protect Norrisville from the evil plans of the Sorcerer, his ally Hannibal McFist, and McFist's assistant Willem Viceroy.
Cast and characters
Seasons
The show's first season is 26 episodes with 52 half-episodes. It began on September 17, 2012, and will probably finish late 2013 or early 2014. Many episodes have been aired out of chronological order. The series started with the pilot Last Stall on the Left.
The second season has been confirmed by people who work on the show. It hasn't been confirmed when it will air, but as the people are working on writing and recording it currently, it will probably air sometime in 2014.
Other Pages Related to Show Information